Walkabout Harnesses: Support harnesses, boots and braces for your pet.
>
Don't know what product you need?
Tell us your pet's issues and we will guide you.
Why choose Walkabout products?
"Thank you Cathy Erwin and Walkabout Harnesses, LLC for this awesome harness for our Chloe girl! Her arthritis makes getting up and walking more difficult these days. The harness makes it easy for us to help her! If any of my friends have need for this kind of assistance for your fur baby, I can't recommend them highly enough!!"
What to look out
for in a harness
Our materials used are extremely soft with cushioning to prevent injury to sensitive pets with a variety of injuries.
LEARN MORE
Here's what veterinarians have to say about Walkabout
I am a veterinarian and I recommend your products all of the time!...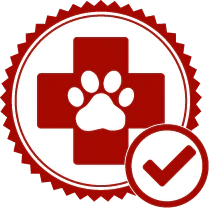 READ MORE
Shop our products
Custom fit harnesses for your pet. Walkabout Harnesses are commonly used on animals with arthritis, hip 
displasia
, spinal trauma and general fatigue. Plus they help prevent back injury to pet owners from lifting pets improperly.
These hand-held slings are lined with comfy fleece to support your pet with ease. The design and construction of the Walkabelly and Hoistabout provide the balance and support necessary for your pet to lead a more active life. Use of these products helps protect your back from injuries that often results from lifting and carrying heavy animals.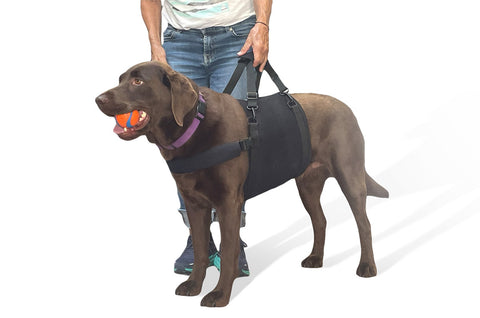 The New AirBelly Lightweight Summer Sling is the latest design by Walkabout Harnesses on our mission to increase breathability, performance, and function fo...
The Walkabelly Dog & Cat Support Sling is a deluxe full body lift harness built for leg, hip, and back mobility assistance. These hand-held neoprene pet ...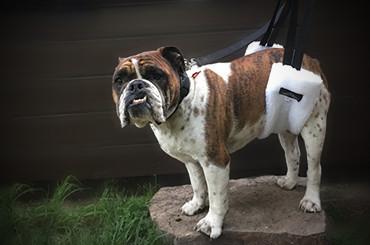 The Hoistabout Lifting Aid is a comfortable, quick lift dog sling, perfect for on-the-go mobility assistance and rapid hind leg or hip support. Designed to p...
Our boots help prevent scrapes from dragging toes. Also helps stubborn wounds heal. Walkaboots and JAWZ hug the pet's paws and fit like a glove. Enabling your pet to run normally and not trip on a bulky shoe.
Stabilizes a dog or cat's joint to offer support to arthritic joints or sports injuries. These products are meant to support and stabilize mild to moderate joint issues. These products offer joint compression and stability to allow any inflammation to calm down. This will give the joint a chance to heal. In cases of mild instability, the joint is held secure.