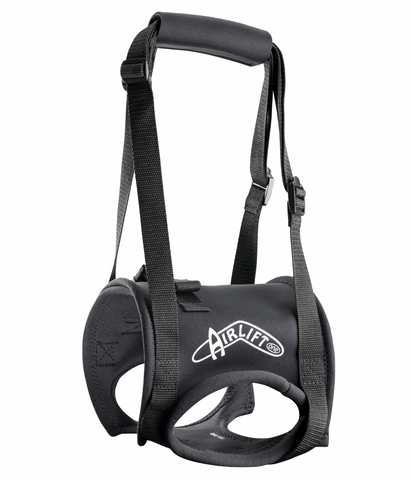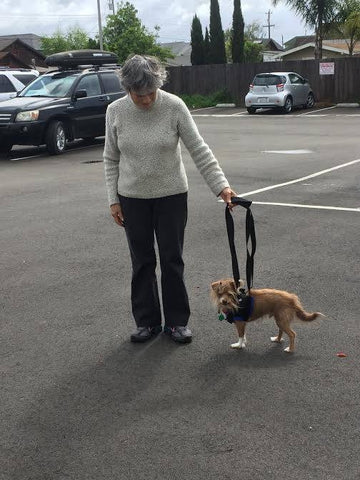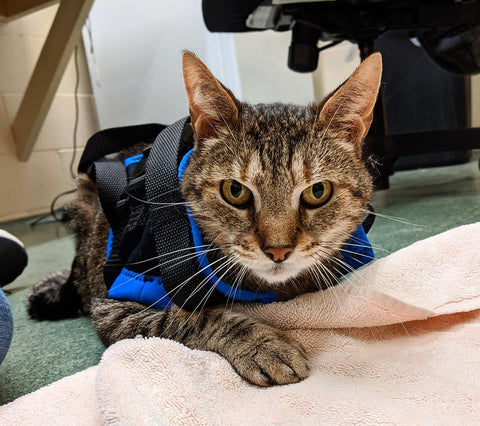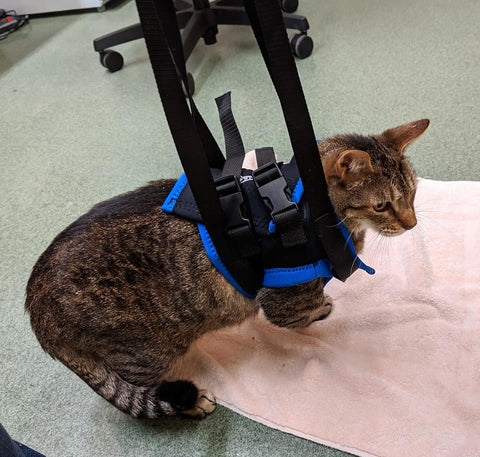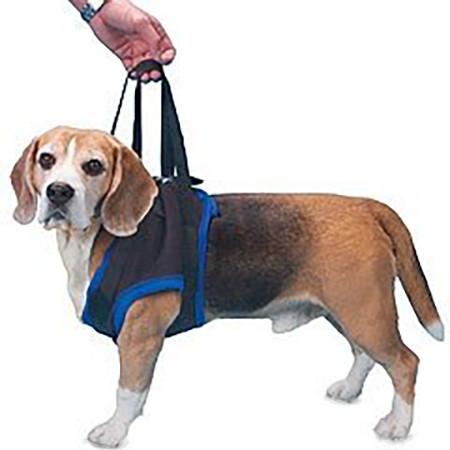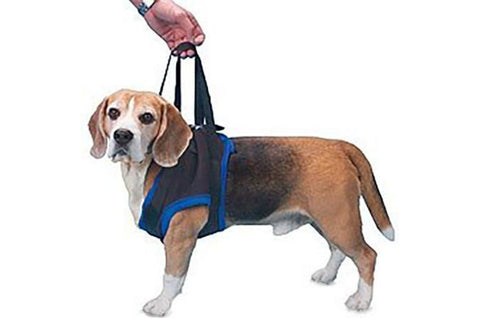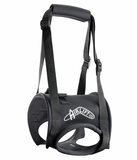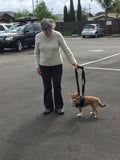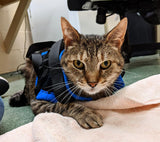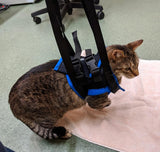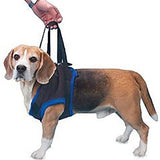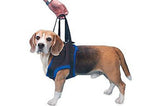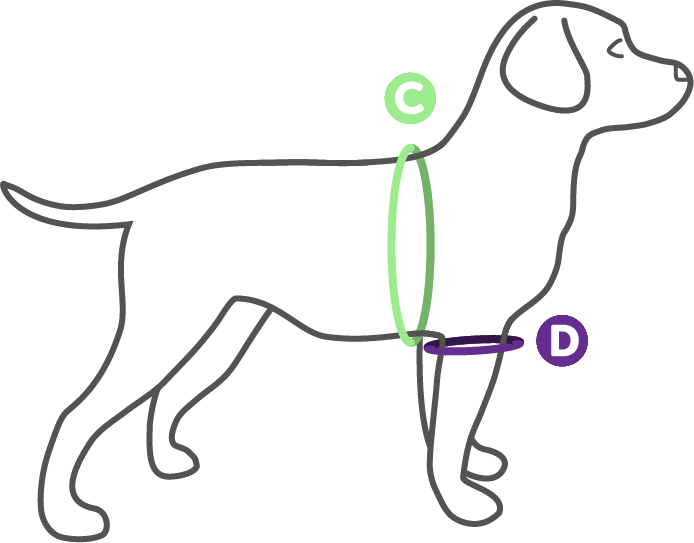 | | |
| --- | --- |
| C | Measure the circumference of the chest directly behind the front legs. |
| D | Measure the circumference of the front leg at the point where it meets the body. |
< back to catalog
Airlift One Amputee Harness - Front End
Product - The Original Walkabout Front Harness
 Our front harnesses will keep your pet happy and mobile despite his or her injuries or age-related problems.
Walkabout Front End Harnesses helps lift and support pets with mobility issues ranging from neurological issues, structural deficiencies, general weakness and the need to safely navigate stairs.
A smooth, semi-circular neckline allows your pet to breathe comfortably, while simultaneously supporting his/her front end.
Handles of varying lengths help you stand up straight while helping your pet walk comfortably and supported. Can be left on all day, while helping your dog move whenever they ask. Always check your pet to be sure they are clean and dry.
Handle lengths come in set standards
xs/s/ms harnesses are 21" length support handles
medium harnesses are 16" length support handles 
ml/l/xl harnesses are  12" length support handles
Walkabout Front Harnesses are available in Airlift One Airprene fabric as a custom order. Please contact us for more information.
*All sizes are available for a pet with an amputation. Please note which side is gone when ordering
Read More