Anatomy of our Harnesses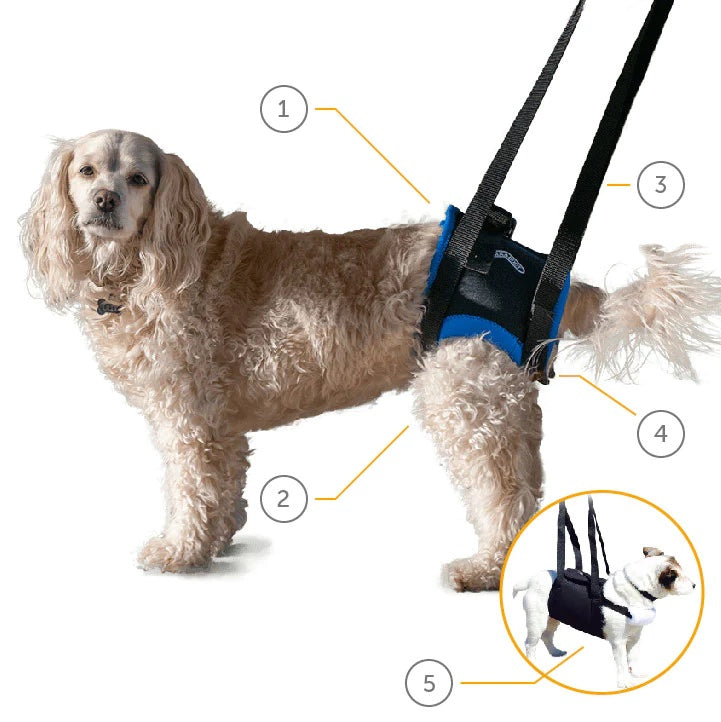 Slides on and off easily and can be left on for extended periods of time
Plenty of room for bathroom breaks for both male and female
Varying length handles for different pet sizes (dog and cat)
Extra padding added to the leg holes to provide extra cushion and prevent chafing
Generous width and lined with plush fabric to offer full support on the torso with a soft comfortable lift
Veterinarian recommended
I am a veterinarian and I recommend your products all of the time! I have used them for my own pets and am confident using them for my patients as well. Thank you for high-quality and affordable products that help make pets lives better. - Holly Rice DVM

About Walkabout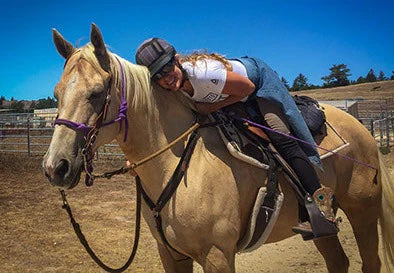 WALKABOUT HARNESSES,LLC was founded by Cathy Erwin in 1986 to provide safe and effective products to help rehabilitate physically challenged dogs and cats.
Our company and products are endorsed by the American College of Veterinary Surgeons, the Canine Rehabilitation Certification program at the University of Tennessee and countless teaching University Hospitals, most notably North Carolina State University, UC Davis, Texas A&M, University of Minnesota, Georgia, MIT and many more.
All of our products have been developed through hands on clinical observation on dogs and cats in major veterinary and rehabilitation facilities. Our materials used are extremely soft with cushioning to prevent injury to sensitive pets with a variety of injuries.
Cathy has worked in the veterinary field since the age of 15. In 1982, she received a Bachelor of Science degree in animal physiology. In 1993 she studied Physical Therapy at the College of Osteopathic Medicine of the Pacific in order to gain insight in applying similar rehabilitative techniques on dogs and cats that are practiced on people.
Having worked for many years as the head of Surgery at the Santa Cruz Veterinary Hospital, many studies were conducted with dogs that were rehabilitated post-op with The Walkabout and Walkabelly harness products. These studies showed proper function was restored to patients sooner when using these walking aids and support harnesses while in rehab.
With 30 years experience in the veterinary field, Cathy brings her knowledge and experience to this business, which is unparalleled by others.
Walkabout Harnesses is constantly involved in research and design in all areas of rehabilitative and assistive therapy in order to manufacture state of the art devices to animals in need. Please don't hesitate to call Cathy for any assistive device you may be in need of. We have years of experience in customizing products for any and all animals in need.
"Creating products that help pets continue to have a high quality life is my goal"