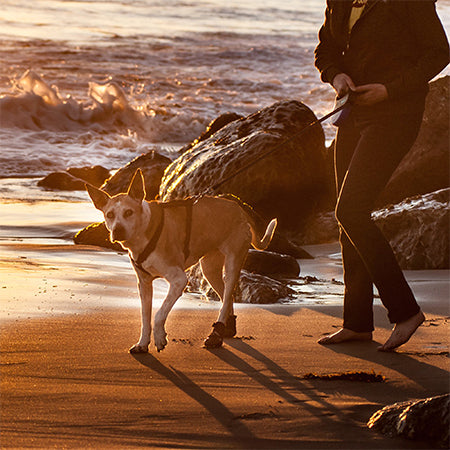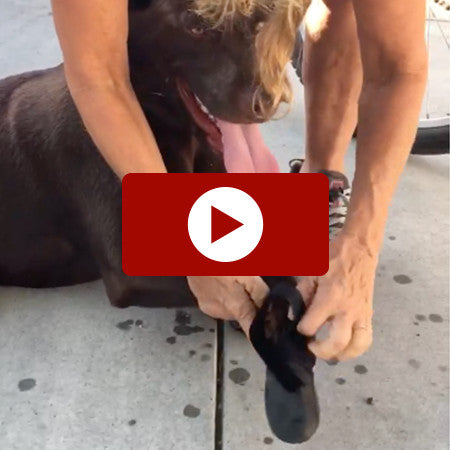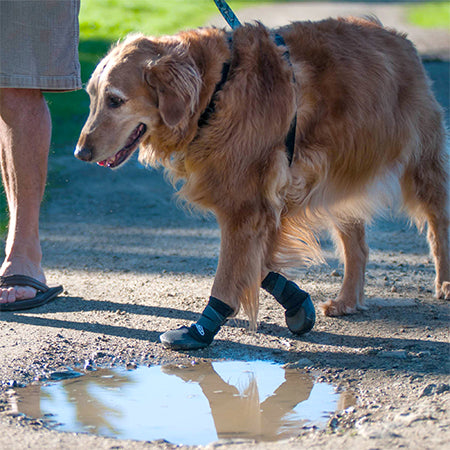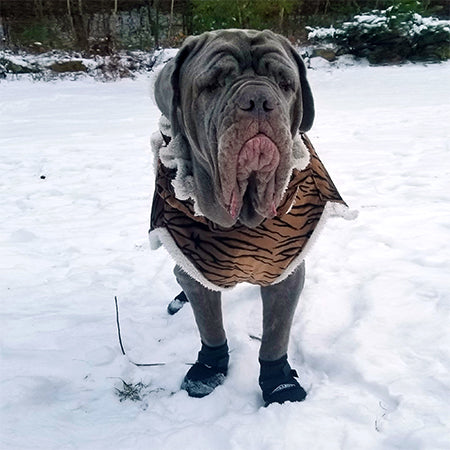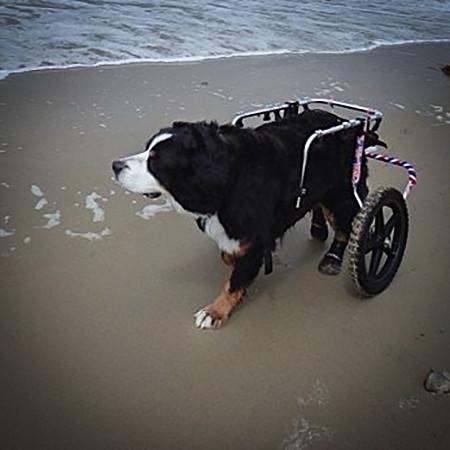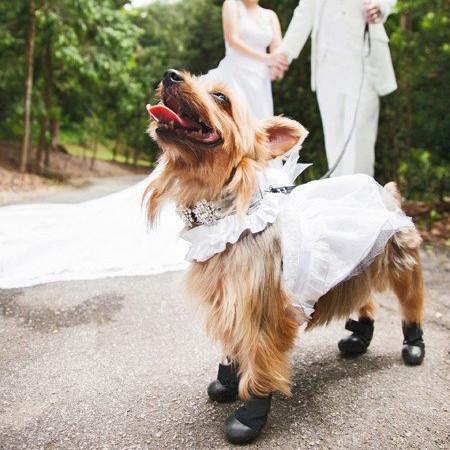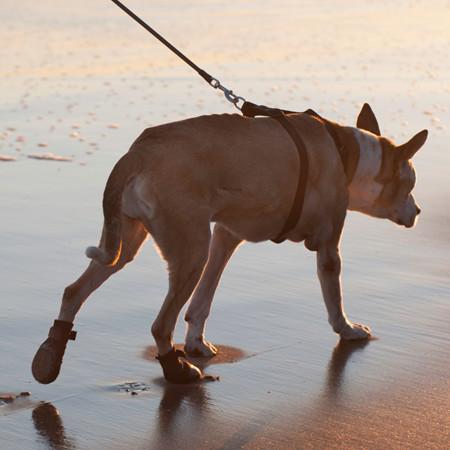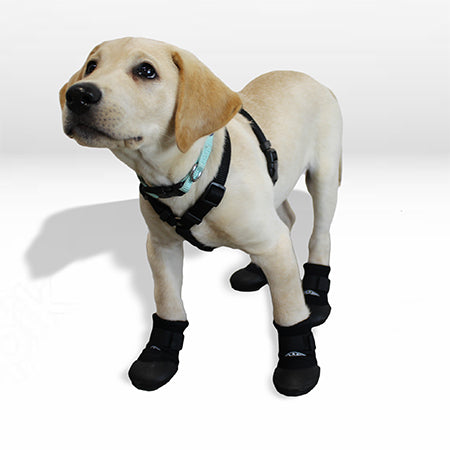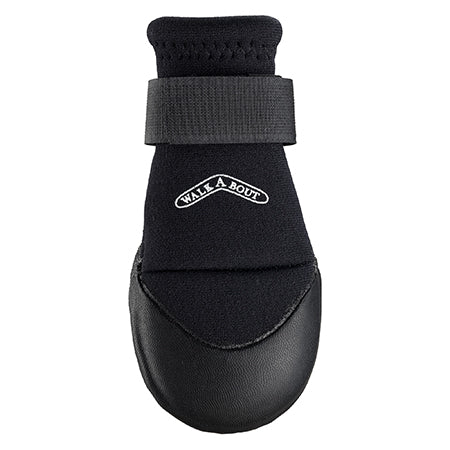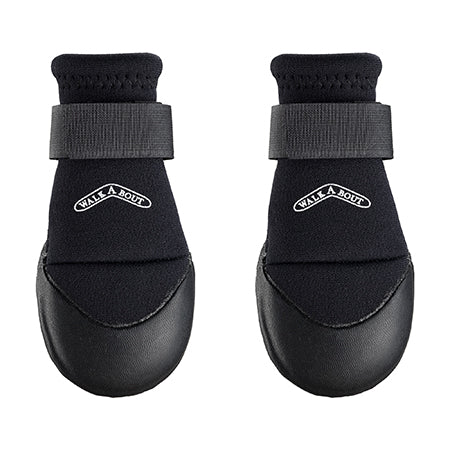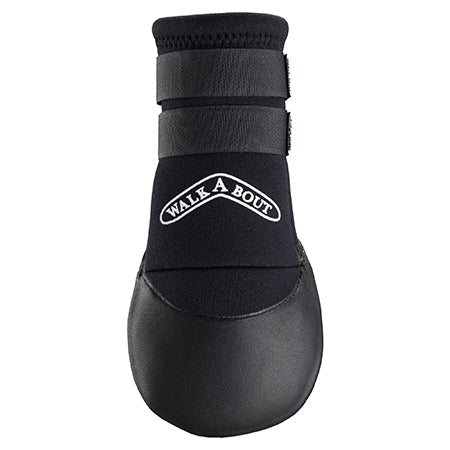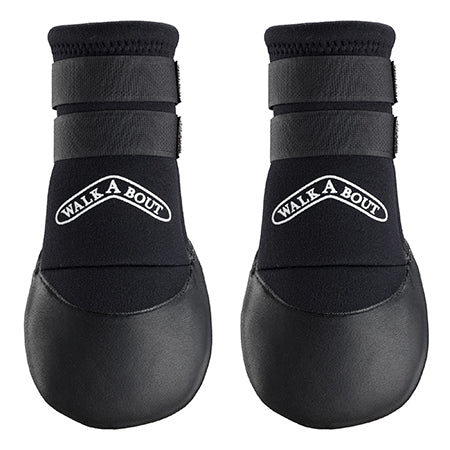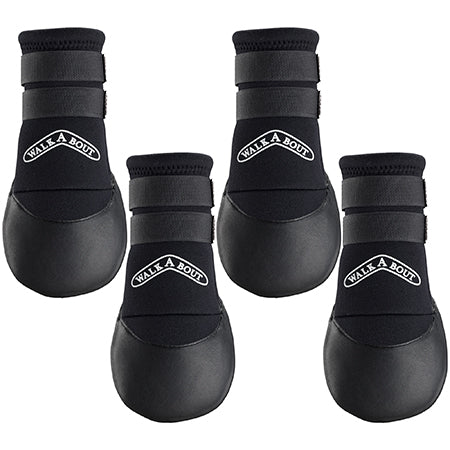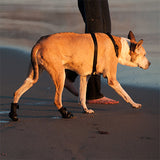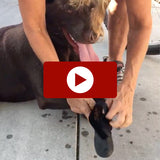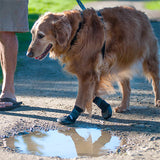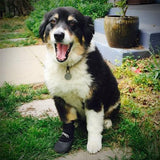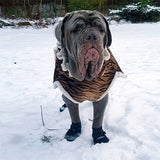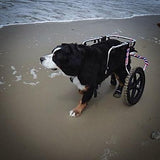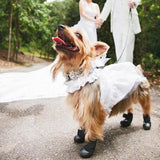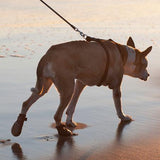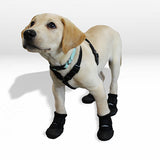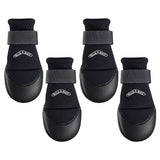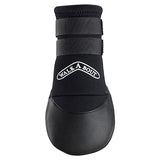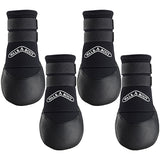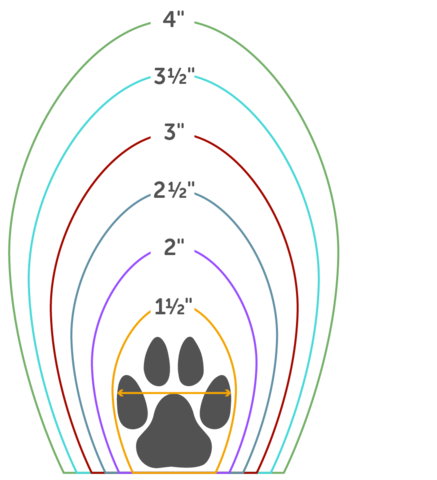 Measure across the widest part of the paw when the pet is standing.
tip: gently lift the opposite paw so the paw being measured lays flat on the chart
< back to catalog
Walkaboot™ Sport Boots
Traction boots for all surfaces
Walkabout™ Sport Booties are durable outdoor doggie shoes built for ultra paw protection against rain, snow, rocks, and hot pavement, sporting events or for wound care, toe, paw, and pad injuries. Walkaboots are commonly used to prevent scrapes and cuts from dragging or knuckling, and are excellent all-weather / all-terrain boots, ideal for fun activities like hiking, camping, climbing, and running on hard surfaces with your best fur-iend. They are made with a supportive rubber sole and fleece inner lining to soothe sensitive feet, while the insulated neoprene shell helps keep out the cold and preserve their natural temperature. For more than 30 years, veterinarians have recommend Walkaboots as the sole-solution for managing your pets paw-blems and maintaining their active lifestyle, no matter the road ahead.
Key Benefits:
Built for everyday outdoor adventure-pups, designed for senior pets dealing with arthritis pain, sensitive paws, injured pads, and harsh surfaces.
Provides insulated relief from hot pavement to freezing streets.
Durable all-weather / all-terrain boots, capable of navigating any activity.
Water-resistant neoprene shell with a supportive rubber sole and absorbent inner lining.
Trusted and used by veterinary hospitals worldwide for over 30 years.
Walkabout offers additional products that can be used in conjunction with the Walkaboots. Shoe Goo helps keep the boots from wearing out; simply apply to worn areas to make your boots last longer. Walkaboot Lids can be added to the Walkaboot sport boots to protect the top of the foot if your dog has advanced knuckling or dragging of the toes. Please add both the Walkaboots and Walkaboot Lids to your cart at the time of purchase to ensure we can add the lids to your boots before shipping.
Note: Measure the width of the paw at the widest point with the paw flat on the ground for the most accurate sizing. Please indicate if your dog is non-weight bearing in the condition form field during checkout.
Read More