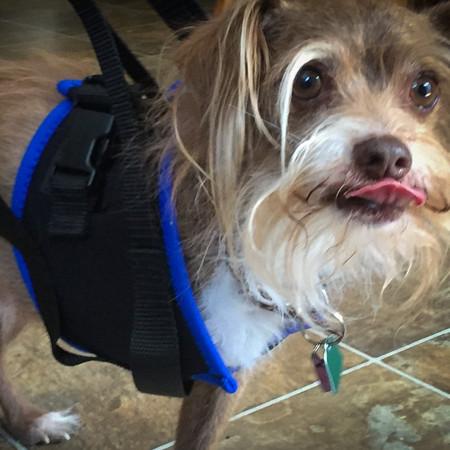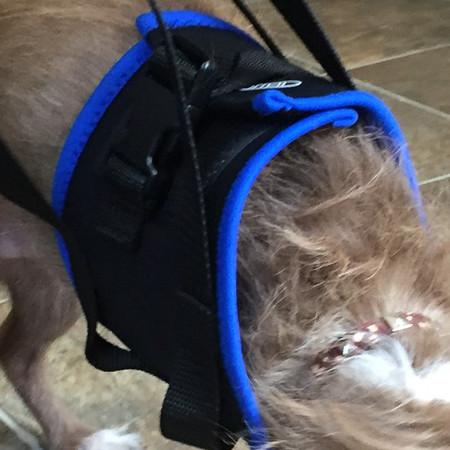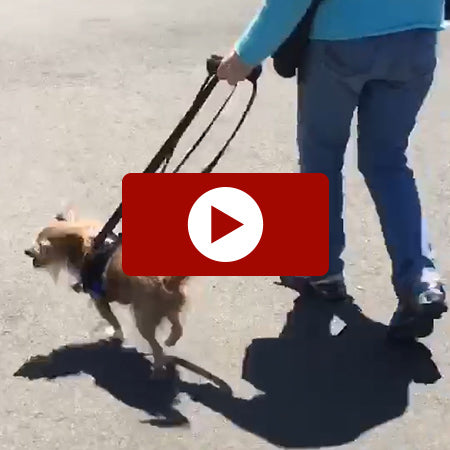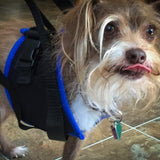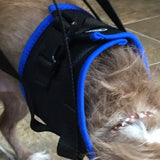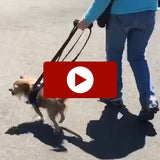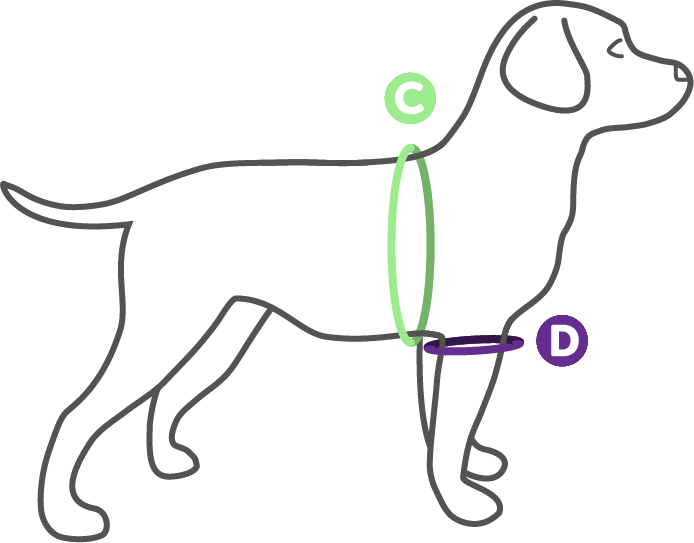 | | |
| --- | --- |
| C | Measure the circumference of the chest directly behind the front legs. |
| D | Measure the circumference of the front leg at the point where it meets the body. |
< back to catalog
The Walkabout Amputee Harness - Front End
The Walkabout Amputee Harness is designed for front or rear harnesses designed without a leg hole on the side of the amputation.   The amputee harness is an excellent way to assist dogs with 3 legs. It can stay on your pet all day long, in place for when they need help getting up and around.
Make sure you indicate which leg has been amputated when ordering.
 *The Walkabout amputee harness is custom made for the Front or Rear according to you dogs measurements.
Please make sure you provide your dogs measurements, the leg amputated and age, breed, sex and weight.
Read More