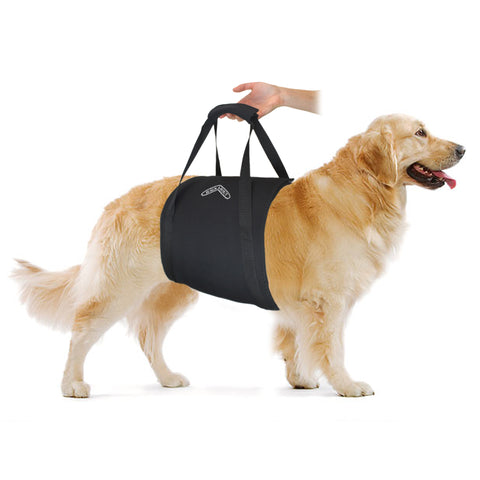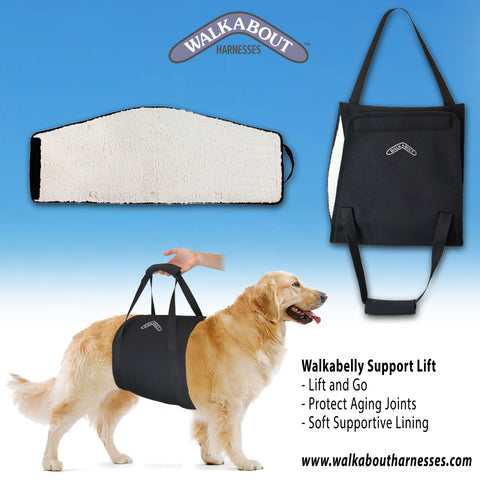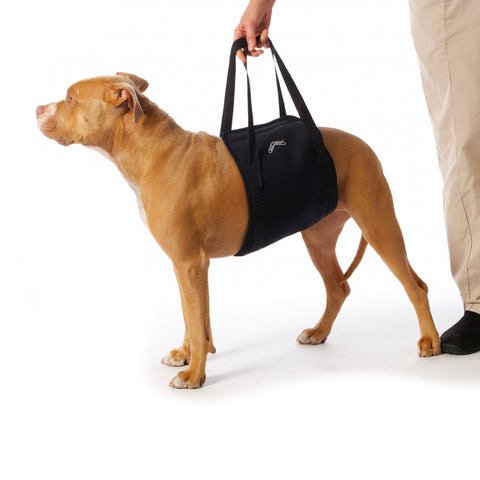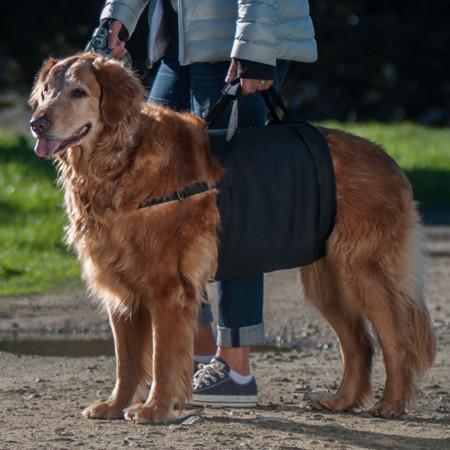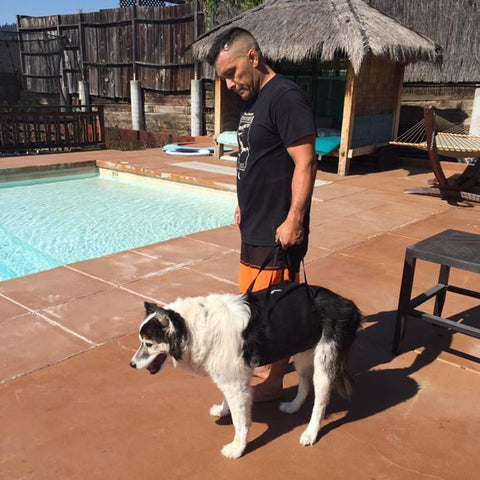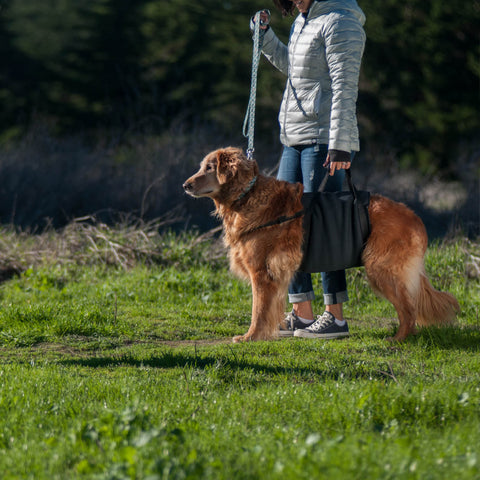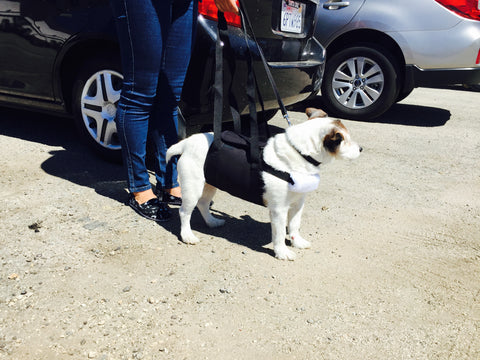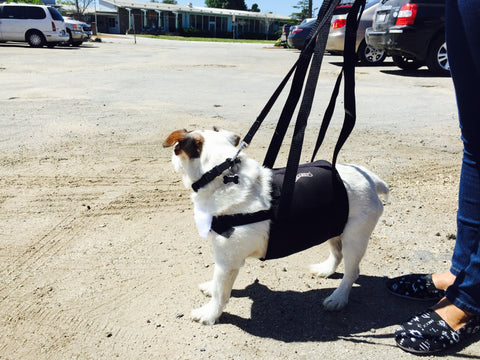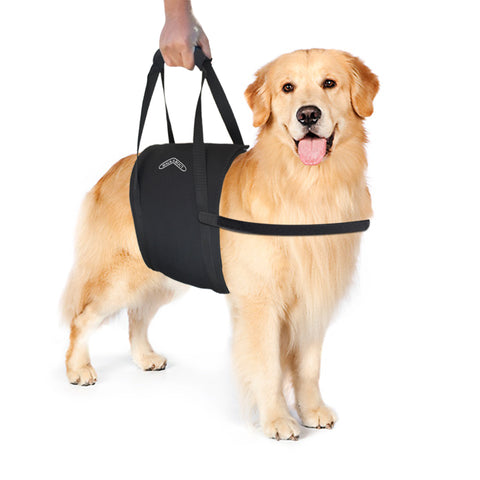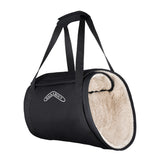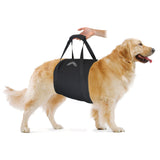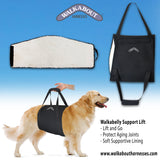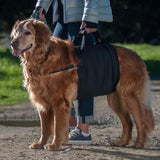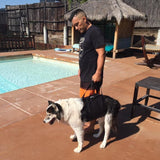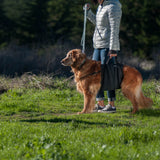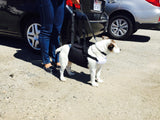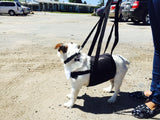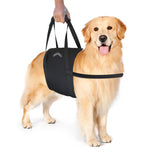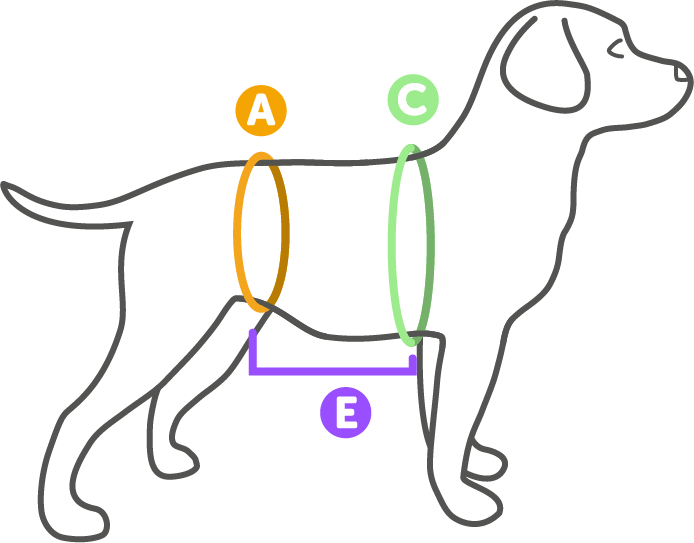 | | |
| --- | --- |
| A | Measure the circumference of the abdomen directly in front of the back legs. |
| C | Measure the circumference of the chest directly behind the front legs. |
| E | Measure the length of the body from behind the front leg to the front of the back leg |
< back to catalog
Walkabelly Support Lift
Lift and assist big dogs, little dogs, cats and small pets
The Walkabelly Dog & Cat Support Sling is a deluxe full body lift harness built for leg, hip, and back mobility assistance. These hand-held neoprene pet slings are lined with a gentle sherpa fleece interior, providing comfortable care for large dogs and small cats alike. If your best fur-iend needs immediate relief from painful arthritis, is recovering from a hip or joint injury, recent surgery, or is suffering from immobilizing back pain, the Walkabelly Support Sling is the paw-fect solution. Designed to provide weightless Walkabout support from down under, the Walkabelly is excellent for helping pets to climb stairs again, get into and out of vehicles safely, on and off furniture, or to provide extra assistance when going for a walk. Regaining their mobility and daily exercise is essential for your pet to live a happier, healthier, and longer life with you. Plus, it's effortless adjustability makes it easy for anyone to secure in seconds, just wrap it around their belly and back, fasten the velcro and go. Even friends and family will want to lend a helping hand. Using this harness can even prevent you from injuring your back when you need to give your furry friend a boost.
Key Benefits:
Offers balance, stability, and lift assistance to large dogs, small dogs, and cats alike.
Made with a gentle Sherpa fleece interior for soft, comfortable care on weak legs and joints.
Provides weightless Walkabout support from down under. 
Easy to use, effortless adjustability, and essential for regaining daily mobility and exercise.
Best for helping pets move about the home, going for walks, or accomplishing elevated tasks like stairs, cars, and more.
The Walkabelly Support Lift comes with fixed handle lengths:
XS/S: 21"
M: 15"
ML/L/XL: 12"
Please contact us if you'd like to custom length handles.
Read More