Walkabelly
Walkabelly
These hand-held slings are lined with comfy fleece to support your pet with ease. The design and construction of the Walkabelly and Hoistabout provide the balance and support necessary for your pet to lead a more active life. Use of these products helps protect your back from injuries that often results from lifting and carrying heavy animals.
---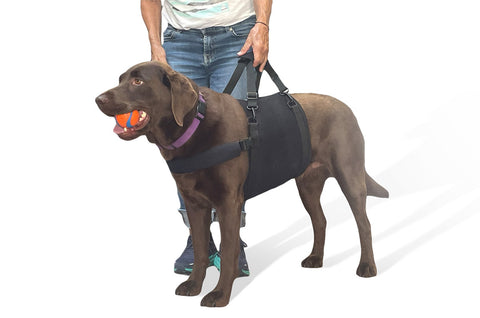 The New AirBelly Lightweight Summer Sling is the latest design by Walkabout Harnesses on our mission to increase breathability, performance, and function fo...
The Walkabelly Dog & Cat Support Sling is a deluxe full body lift harness built for leg, hip, and back mobility assistance. These hand-held neoprene pet ...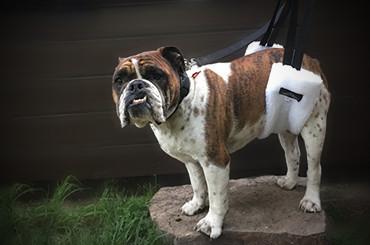 The Hoistabout Lifting Aid is a comfortable, quick lift dog sling, perfect for on-the-go mobility assistance and rapid hind leg or hip support. Designed to p...