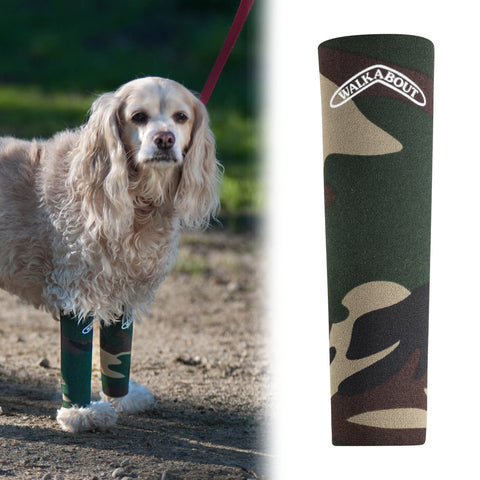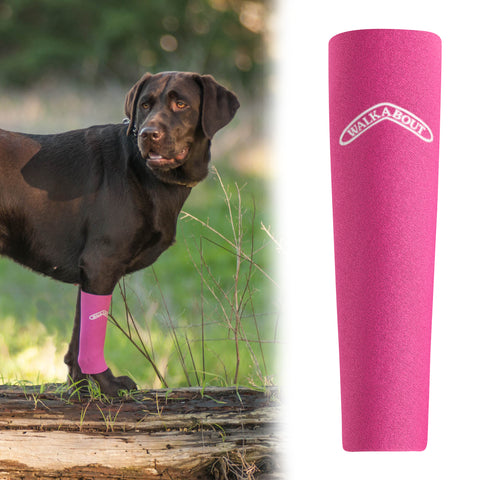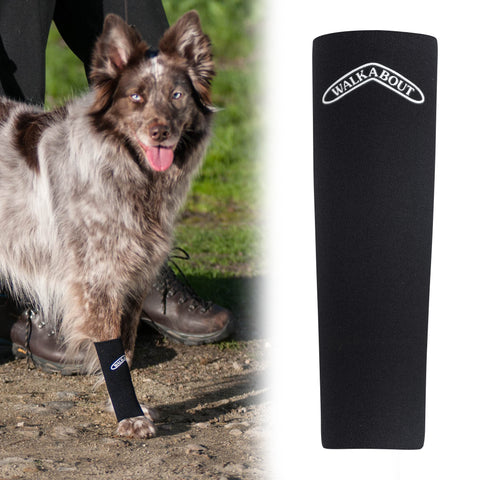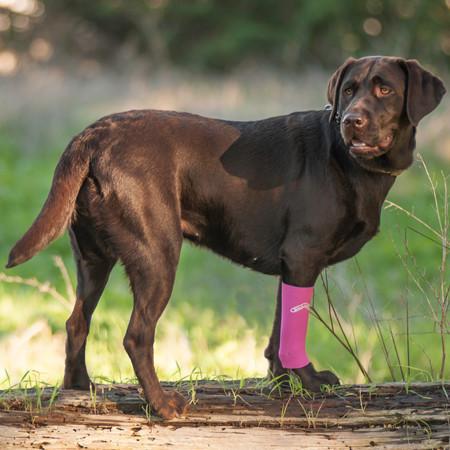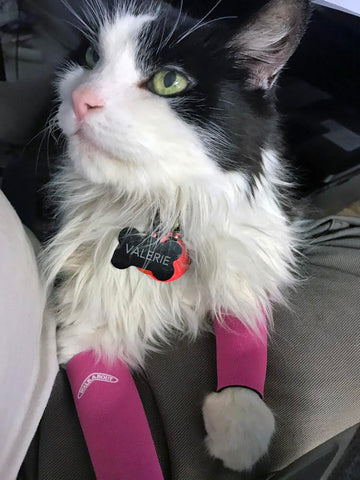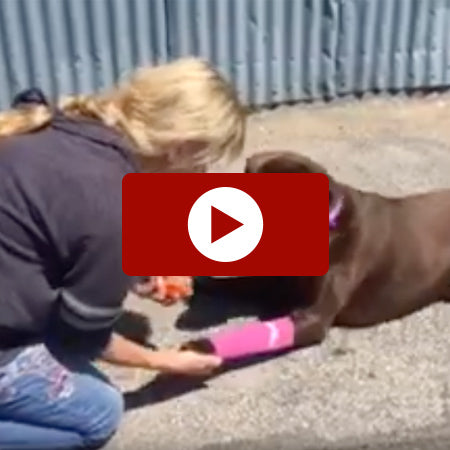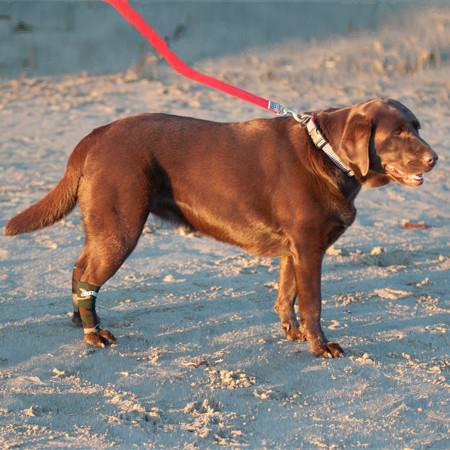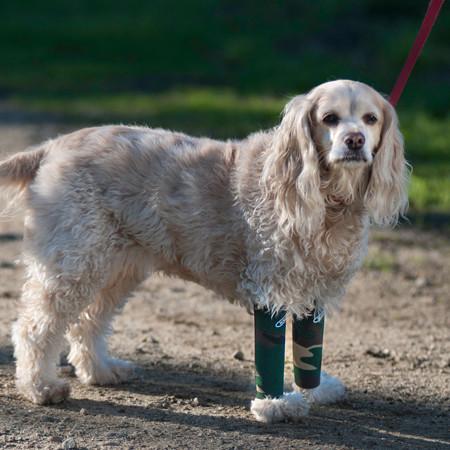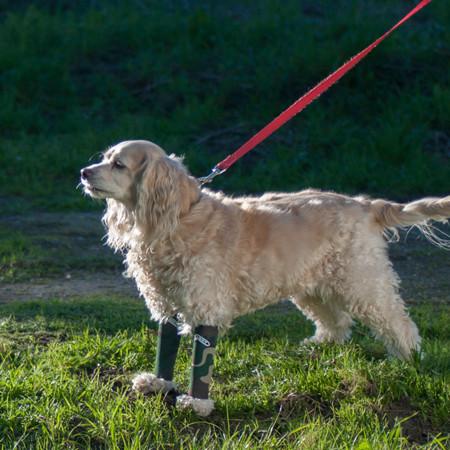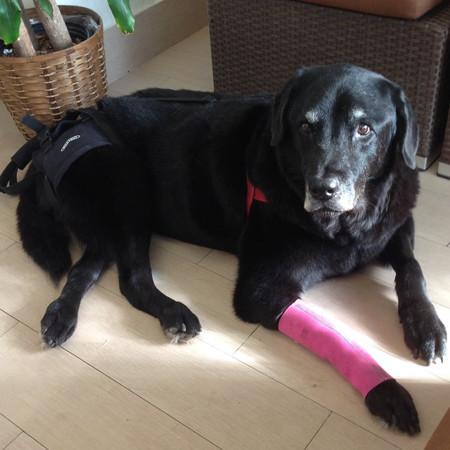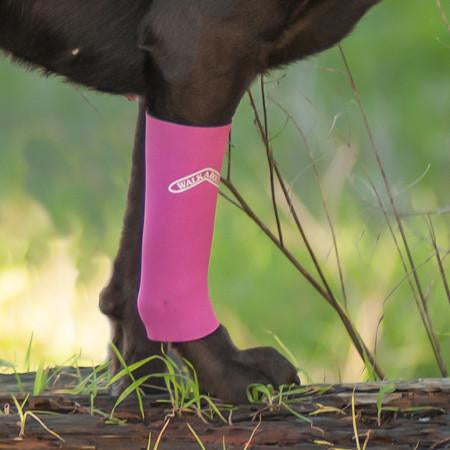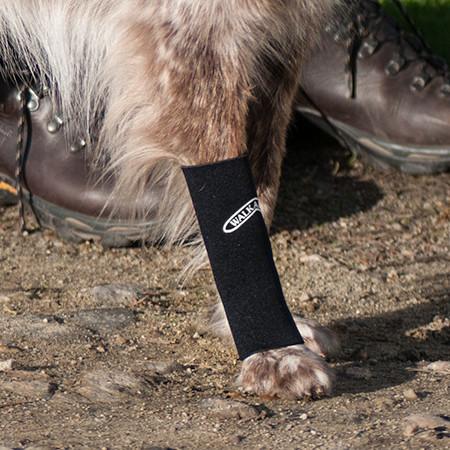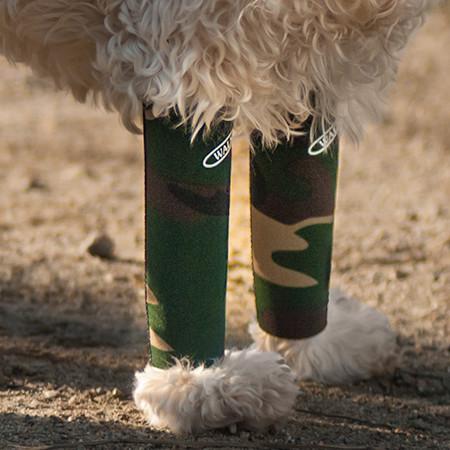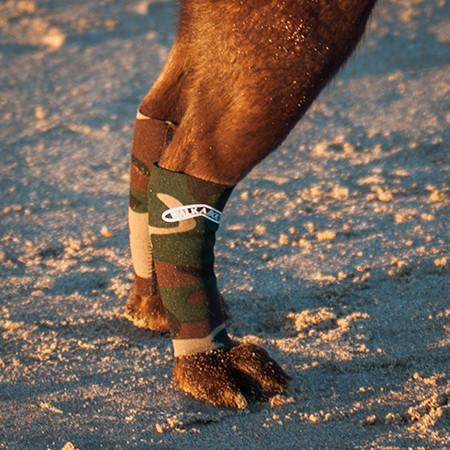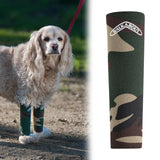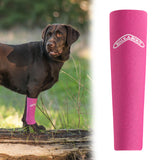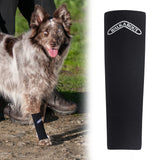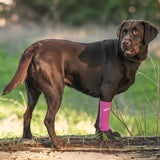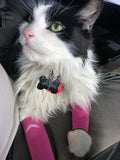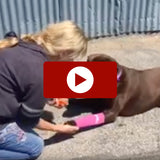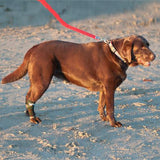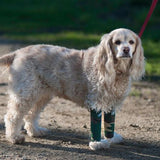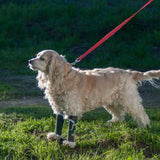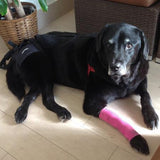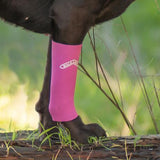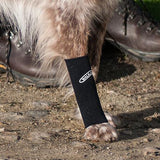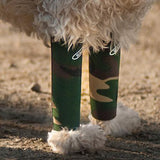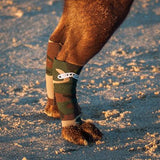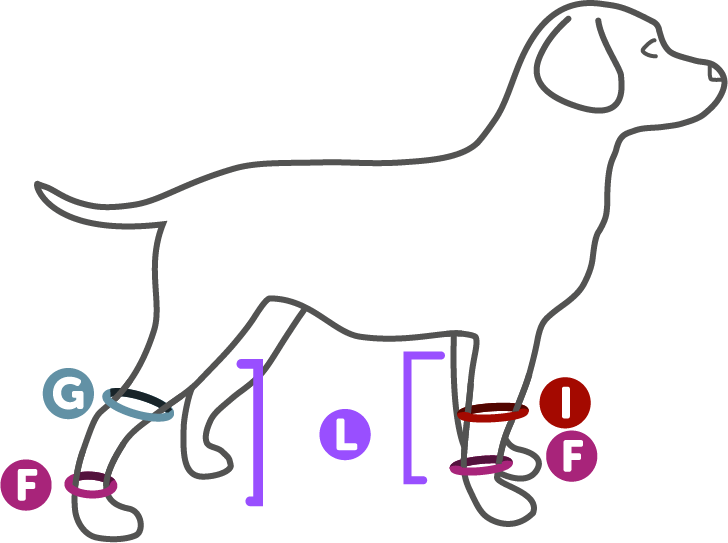 | | |
| --- | --- |
| F | Measure the circumference of the leg 1" above the paw. |
| G | Measure the circumference 1" above the hock joint. |
| I | Measure the circumference of the front leg 3" above the paw joint. |
< back to catalog
Compression Sleeves For Lower Leg Pain
Support for lower limbs
The Walkabout Compression Sleeve is a must-have for pets experiencing joint, tendon, and ligament instability, or when early fatigue interrupts their daily activities. This effective and affordable neoprene sleeve is the paw-fect solution for rapid arthritis relief, insulating painful joints from cold-exposure while providing comfortable bracing support to reinforce weakening tendons and ligaments. Designed to fit either the lower front or rear leg, the sleeve offers compression and stabilization to reduce inflammation and swelling by increasing circulation. The increase of blood flow and oxygen to the surrounding muscles and tissues helps recirculate excess fluid accumulation in the legs and paws, and is ideal for preventing and correcting edema. The Walkabout Compression Sleeve is also an excellent solution for covering up annoying sores and lick spots, protecting suture sites, and even preventing dragging irritation in the case of paralysis. They are available in both Regular and Long length options for sizes Medium, Medium-Large, and Large.
Key Benefits:

Designed to help your best fur-iend stay active and mobile longer.
Assists pets with pain management due to age, arthritis, injury, or fatigue.
Promotes rapid recovery via compression to control swelling,  increase blood flow, and is best for preventing and correcting edema.
Helps to stabilize weak joints, and allow annoying sores, scrapes, or lick spots to heal.
Simple, affordable, effective relief for your loved one.
Read More