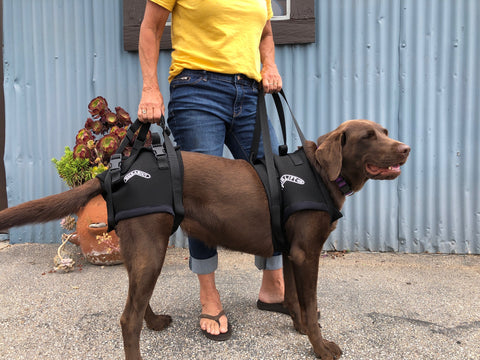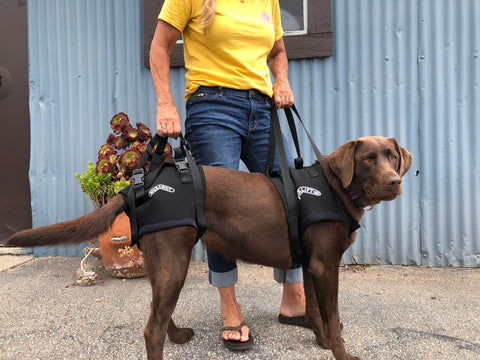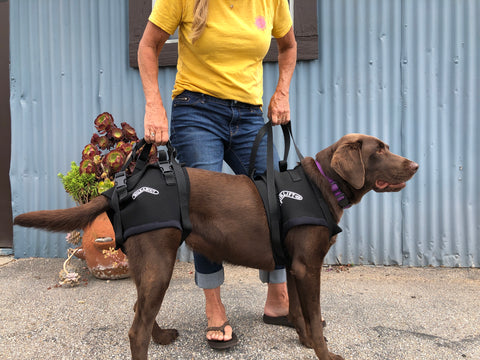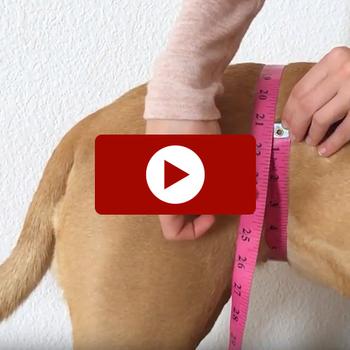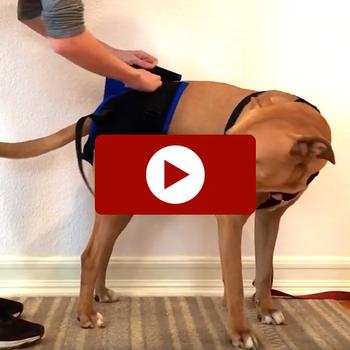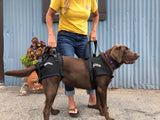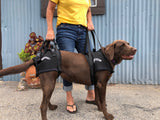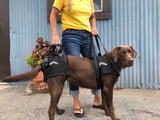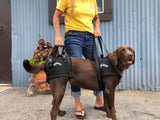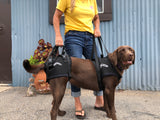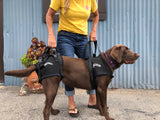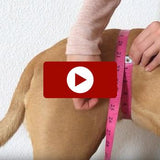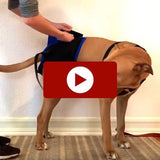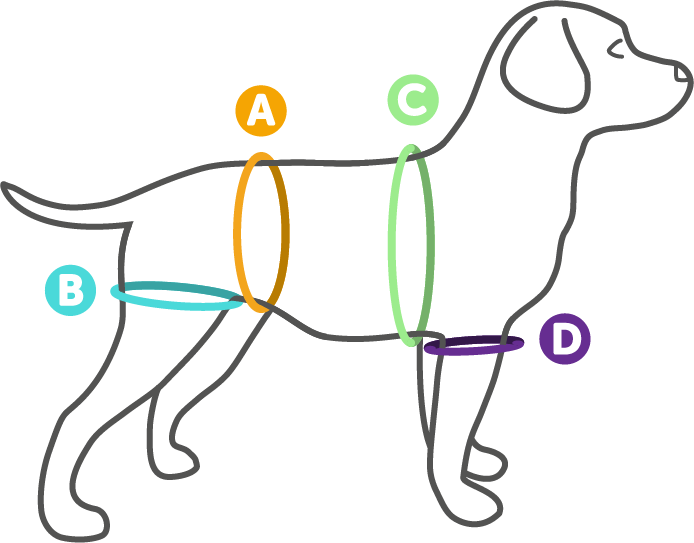 | | |
| --- | --- |
| A | Measure the circumference of the abdomen directly in front of the back legs. |
| B | Measure the circumference of the upper thigh (back leg) at the point where it meets the body. |
| C | Measure the circumference of the chest directly behind the front legs. |
| D | Measure the circumference of the front leg at the point where it meets the body. |
| | |
| --- | --- |
| | If you'd like to order a Combo Harness and your pet's measurements do not fall within the same sizes for front and back harnesses, please contact us for the sizing and ordering details and we'll be happy to get you what your pet needs. |
< back to catalog
Airlift One Front and Rear Combination Harnesses
combo harness
Using the front and back harnesses in combination is beneficial when pets have difficulty walking on all four legs. The combination harness support system enables a person to move their pet from one area to another while preserving some of their own movement.
   Convalescing pets can comfortably rehabilitate from injuries while being properly supported by the Walkabout (Airlift One) Harness Combination system. Varying length adjustable handles offer a firm hold while standing upright ensuring comfort for pets and their human companions. 
Please let us know if you would like a suspender to attach the two products. Indicate in your order. (Used to attach back and front products to hold together)
The Airlift One has the same size and function as The Walkabout harnesses but is made with a more breathable fabric, adjustable handles and more room for male dogs.
Patent #330,273
improvement patents pending
Airlift one has:
adjustable handles! Extra long for short dogs
breathable fabric
more room for male dogs
Read More