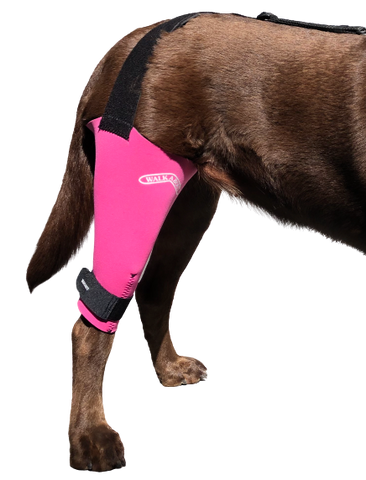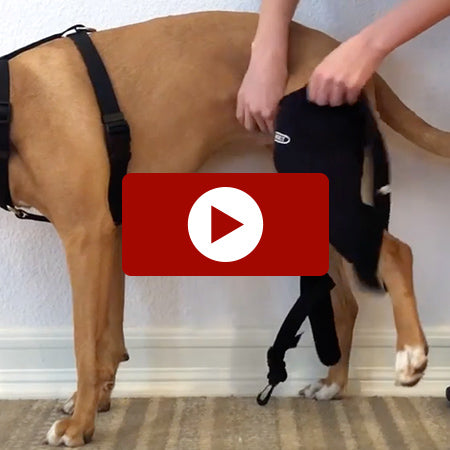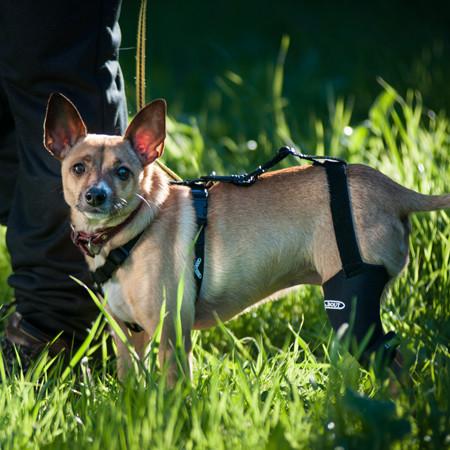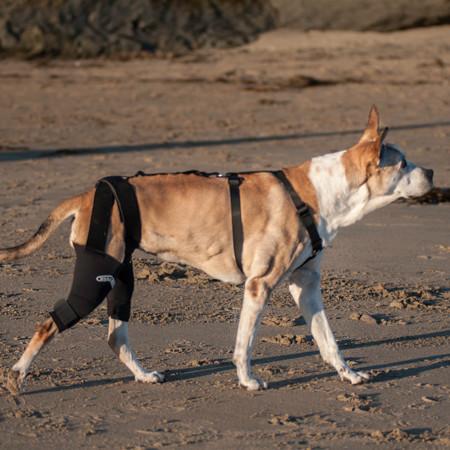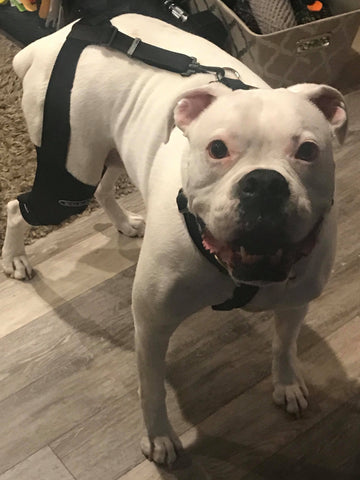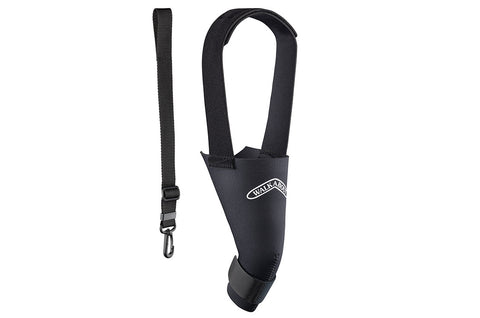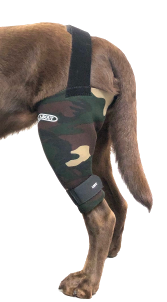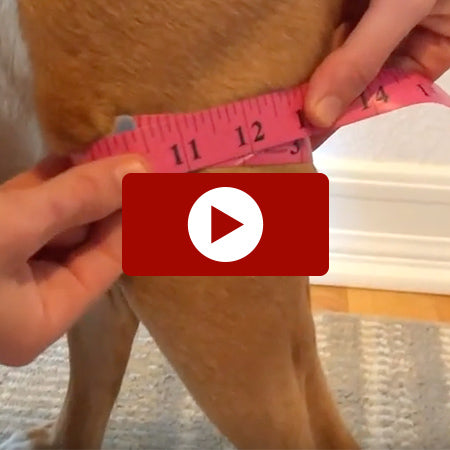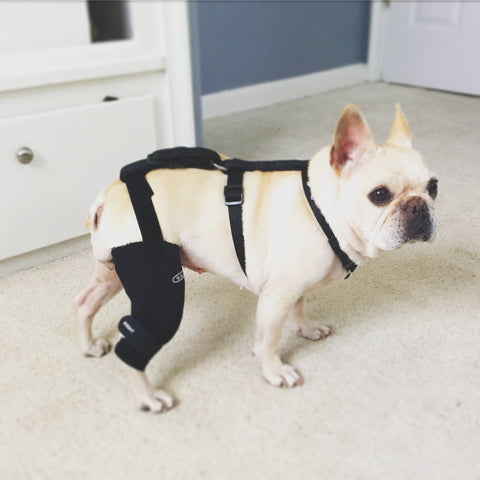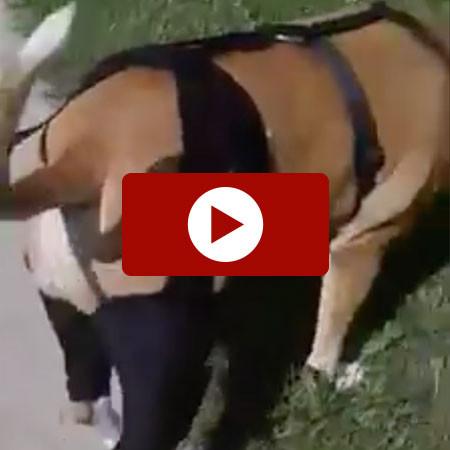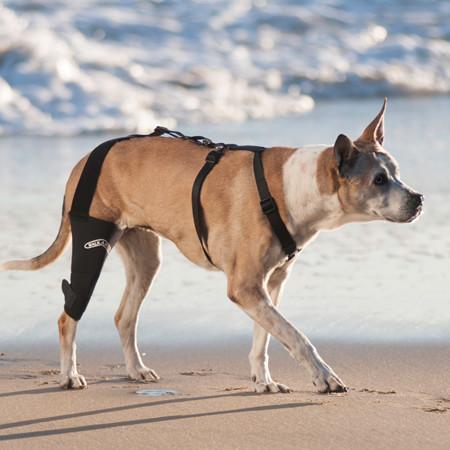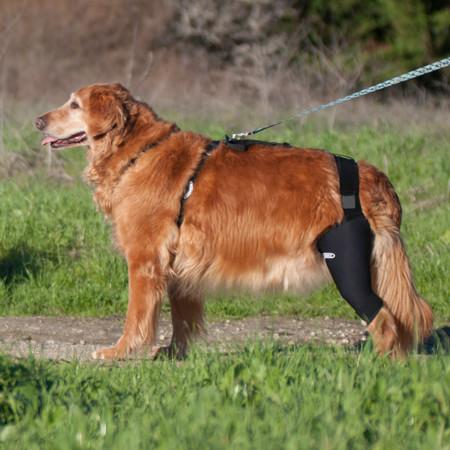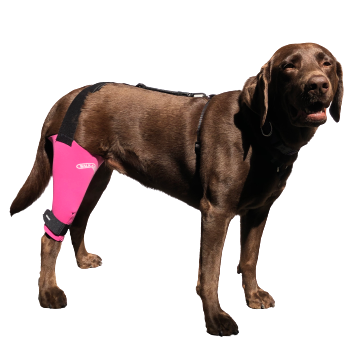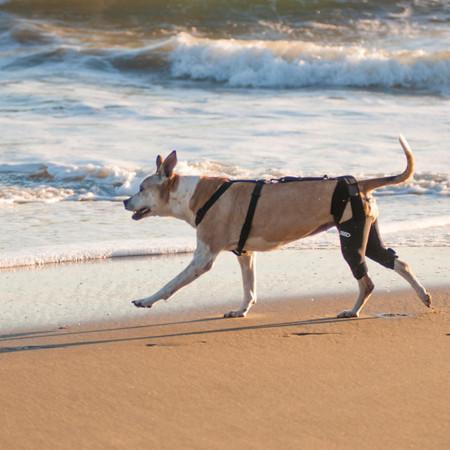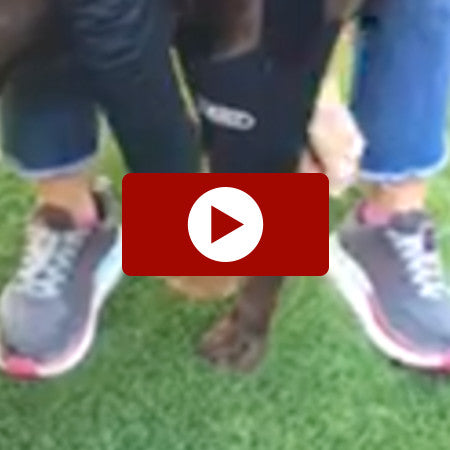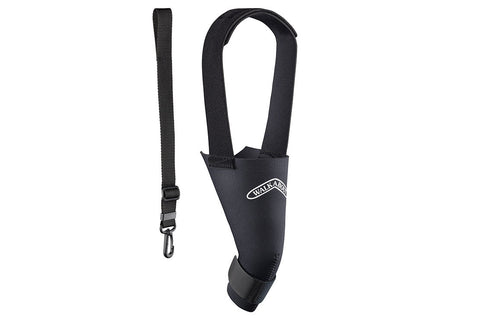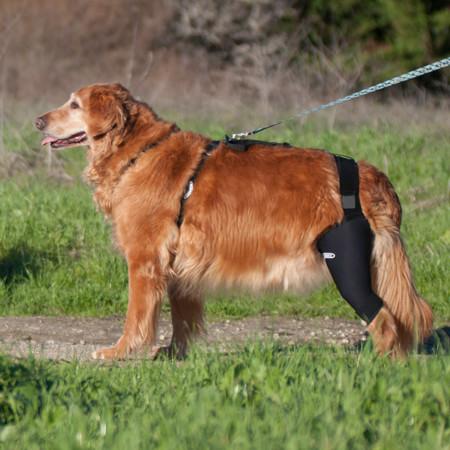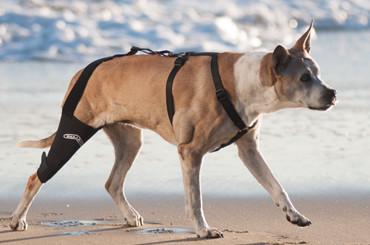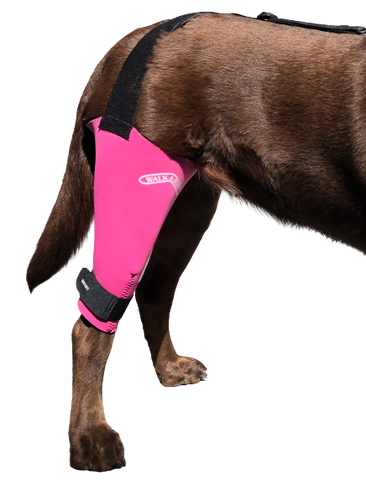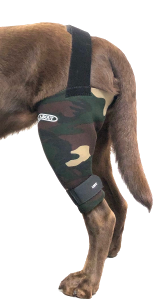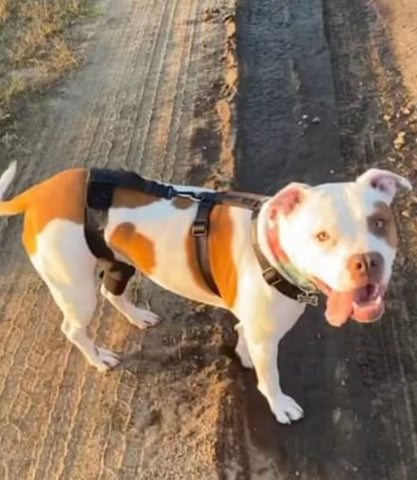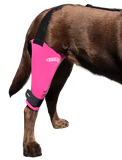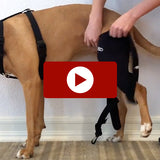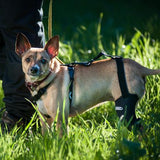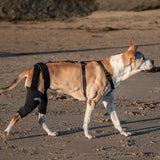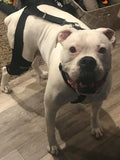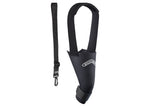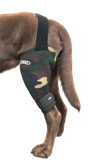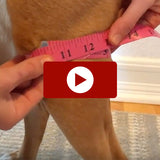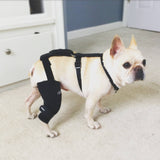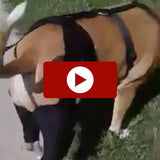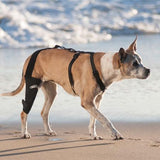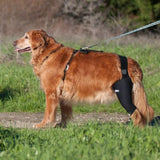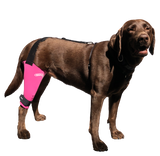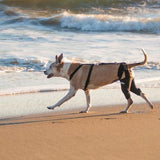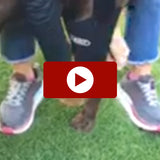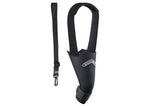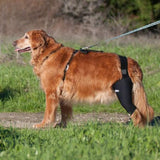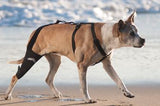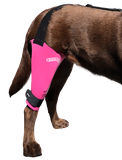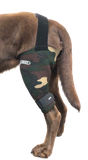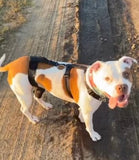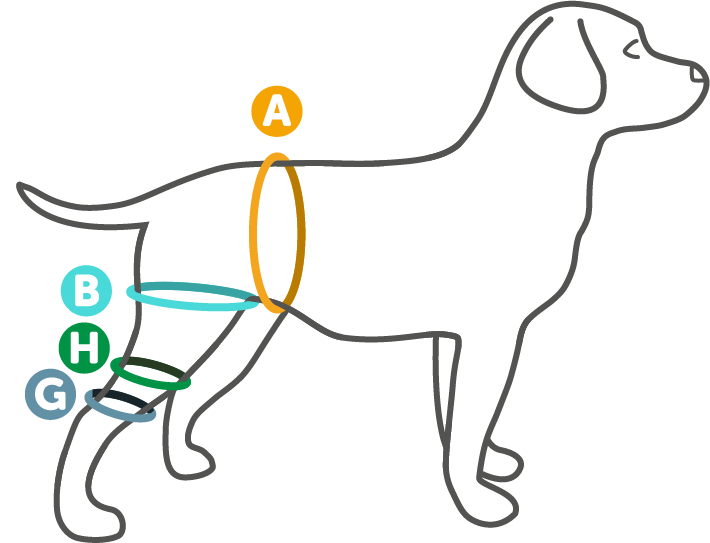 | | |
| --- | --- |
| A | Measure the circumference of the abdomen directly in front of the back legs. |
| B | Measure the circumference of the upper thigh (back leg) at the point where it meets the body. |
| H | Measure the circumference 1" above the knee. Dogs under 15lbs measure 1/2" above knee. |
| G | Measure the circumference 1" below the knee. |
< back to catalog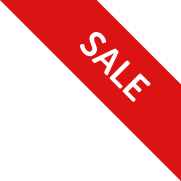 The Walkabout Knee Brace
Stabilizes knee joints on dogs and cats
The Walkabout Dog & Cat Knee Brace is designed to help your four-legged friend recover after a knee injury. This 3.0 mm neoprene compression brace has been used to rehabilitate the knee joints on thousands of dogs and cats with minor to major joint issues—ranging from overuse, cranial cruciate ligament (CCL / ACL) tears, luxating (dislocating) patella, and arthritis. Veterinarians recommend the Walkabout Knee Brace for rehabilitation and post operation recovery after surgery. It works by keeping your pet's joint compressed to reduce inflammation and relieve stress. The increase of blood flow and oxygen to the surrounding muscles and tissues helps recirculate excess fluid accumulation in the knee. The extra stability gives the joint a chance to heal and an opportunity for your buddy to bounce back safely. The Walkabout Knee Brace is compatible with any standard chest halter (sold separately) which can be used to keep the brace secure and in place. We recommend using the Walkabout Chest Halter, which can be purchased here. 

Key Benefits:
Keeps the knee joint compressed and stabilized to reduce pain and inflammation while increasing blood flow.
The brace can be worn during times of activity and taken off while sleeping or when your pet will be left unattended.
Features two adjustable stirrup straps that fasten over your buddy's back for a comfortable fit.
The included suspender loops through the soft back straps, and clips onto any standard chest halter for extra support.
Using the knee brace with a standard chest halter is recommended, but not required. Extra care will be necessary to ensure the strap remains in place.
Walkabout offers additional items that can be used in conjunction with the Knee Brace. Comfort Sleeves can be placed on the stirrups of the knee brace for extra padding in sensitive areas and a Belly Extender can be ordered for pets needing extra space around the midsection. An extra knee brace suspender can be ordered in addition to the one that comes with the product. The suspenders can be attached to our Chest Halters, available separately. See these items under the accessories page.
Here is a link to how to put a Walkabout Knee Brace on your pet.
For dogs under 20 pounds, please measure 1/2" above the knee for the H measurement.
U.S. Patent D799,757
Read More