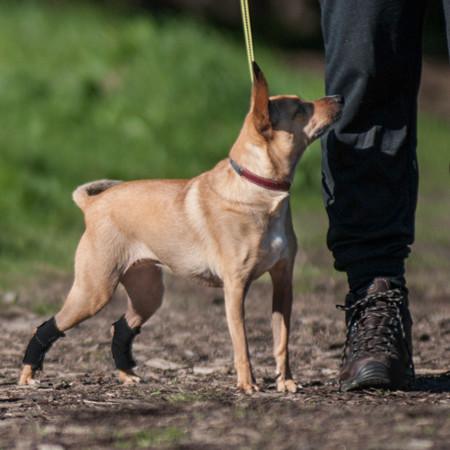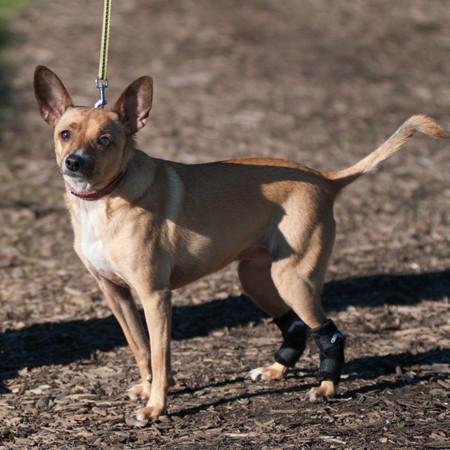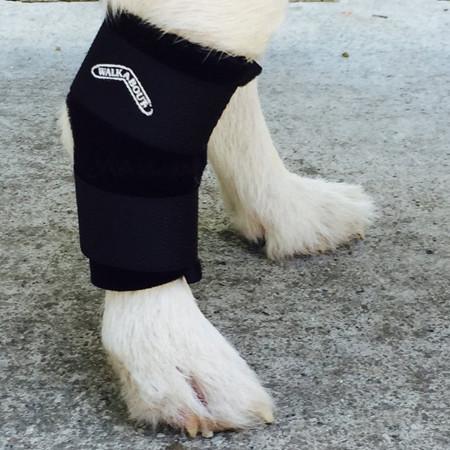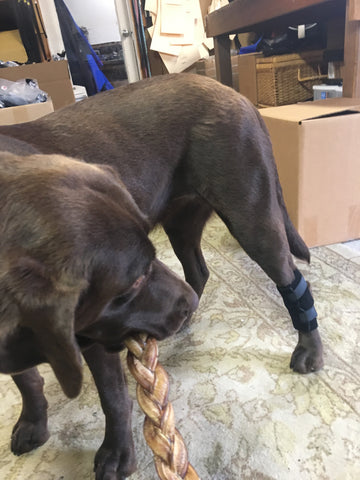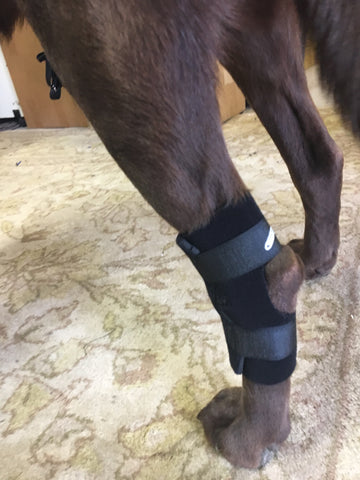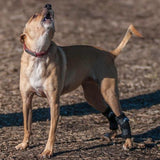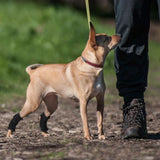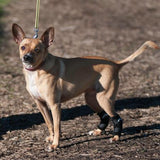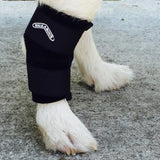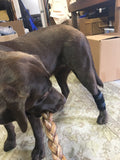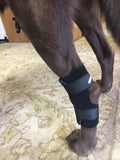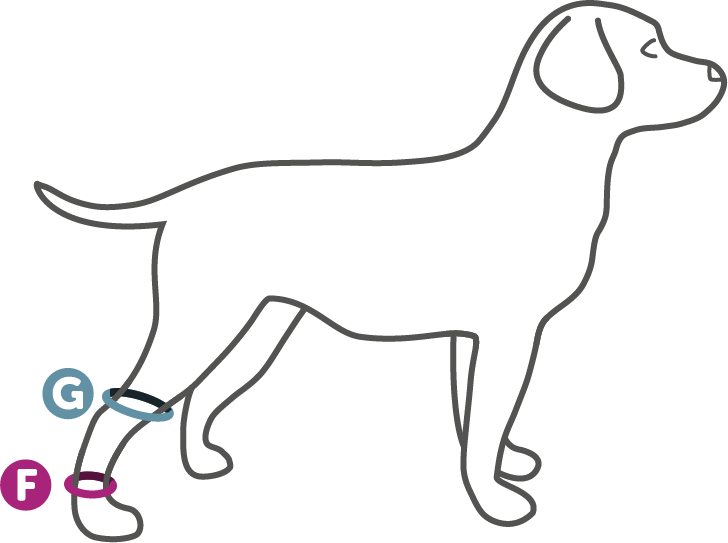 | | |
| --- | --- |
| F | Measure the circumference of the leg 1" above the paw. |
| G | Measure the circumference 1" above the hock joint. |
< back to catalog
Hock Support Brace
Stabilize the hock (ankle) joint
The Walkabout Hock Support Brace is a back leg ankle wrap designed to combat hyperextension and hypermobility, and built to exceed your pet's daily mobility needs. When struggling with daily activities like walks and playtime, your four-legged friend may be suffering from age or injury related pain such as arthritis, joint instability, or even a sprain or fracture. For rapid relief, veterinarians recommend the Walkabout Hock Support Brace for everyday use. This firm yet flexible 3.0 mm plush neoprene brace is essential for getting them back on their paws, and proven to keep your pet active longer when joint inflammation and pain become an issue. Putting it on your pal is quick and easy―just wrap the brace around the hock joint (align the hole with the protruding bone on the back of the lower rear leg) and fasten the velcro tabs for a snug fit in 30 seconds or less. The brace can be worn all day, and will not restrict the natural movement of your pet or cause rubbing or friction to the lower leg. It should be removed at night or when sleeping for long hours.
Key Benefits:
Designed for daily use when arthritis, injury, or joint instability limit your pet's mobility.
Provides extra support, stabilization, and pain-relief to lower hindlegs.
Made of firm and flexible plush neoprene for comfortable care and compression.
Quick and easy application in 30 seconds or less for a snug fit.
Keep your pet active and mobile longer.
Read More